Vintage Victorian Ornate Brass Door Bell. Wall Mount Pull Chain. Monk Dragon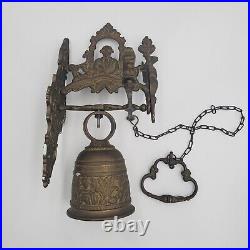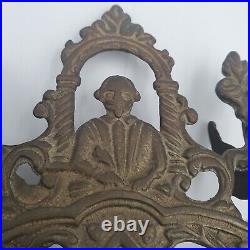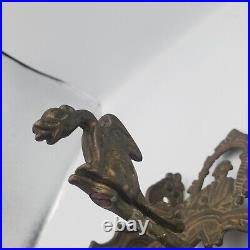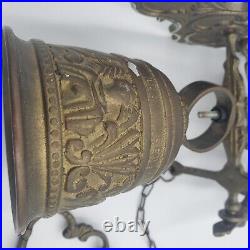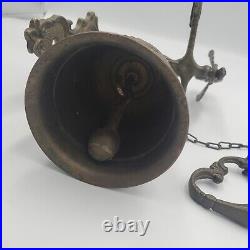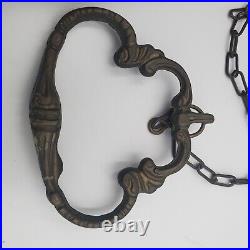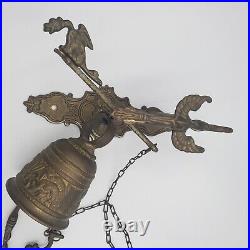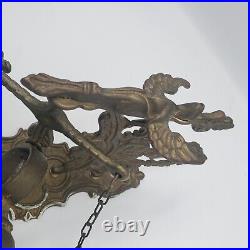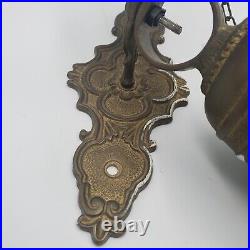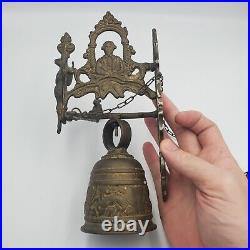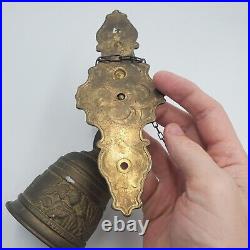 Enhance the charm of your entrance with this vintage Victorian brass door bell. The wall-mounted pull chain bell features an all-over brass pattern, depicting a stunning monk dragon character family. This original piece was manufactured in Taiwan in 1901 and has an antique brass finish.
The bell measures 14 3/4" in height, 7 3/4" in width, and 6 1/2 in length, making it suitable for wall mounting. It is perfect for all occasions and does not require any additional parts. The bell has not been modified and is not customized. It is a unique piece that will add character to any home or collection.