Vintage Brass Elephant Desk Concierge Bell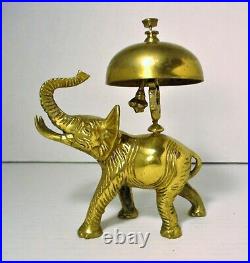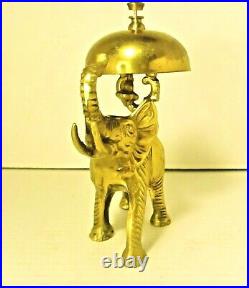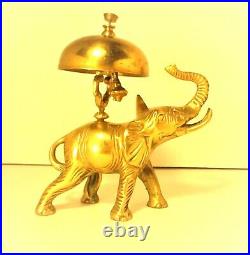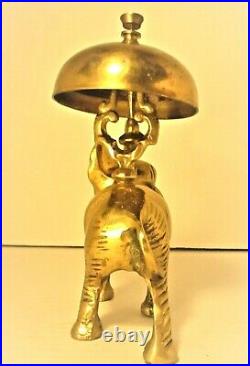 Vintage or Antique Brass Elephant Desk/ Concierge Bell. Lovely elephant w/ his trunk up for good luck. Measures 6.5" tall x 5" long. I've researched the bell and what I could find is conflicting on the dates.
I believe the company is Albert E. The company was started in the 20's and some research says the bell was made in the 40's or 50's. It is a working bell. You may have to adjust the clapper from time to time after a ring but it still rings and rings loudly.
Vintage or Antique, pre-owned and in nice condition for it's age. Could use a cleaning or leave as is for that vintage look.
Add this beauty to your watch list and you may receive a special offer just for you. Thank you for taking the time to look.