Vintage 41 Brass Sleigh Bells On 74 Leather Strap / Copper Rivets Penna. Dutch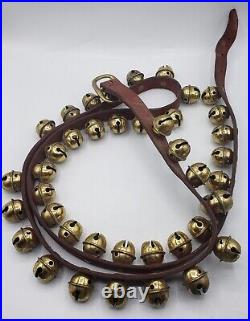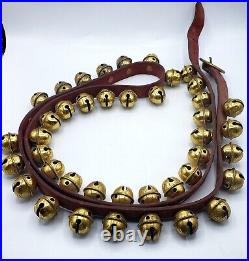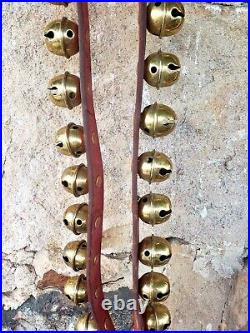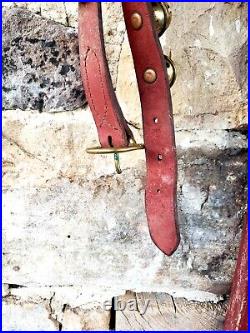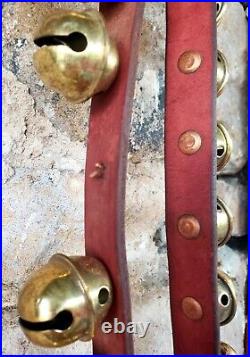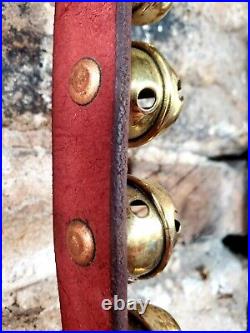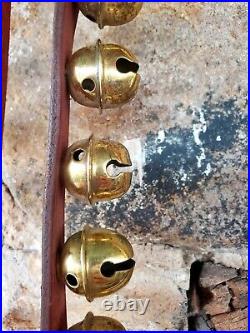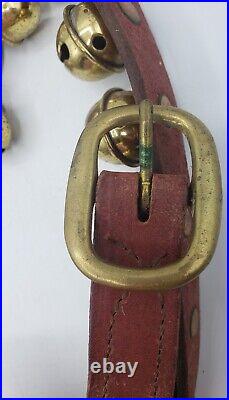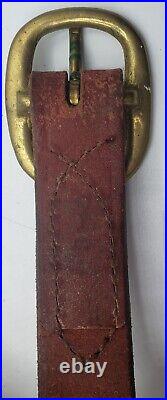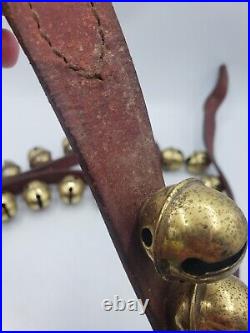 This beautiful set of sleigh bells comes from a Lancaster County, Pennsylvania Estate where it was noted that they were Amish / Pennsylvania Dutch Made. There is no makers mark, as these were stated to be hand made. Actual age is not known. There are 41 bells on the strap. 1 is missing, and the copper rivet for that bell is still in place.
All of the other 41 bells also have their original copper rivet. The buckle is also solid brass. Thick, hand tooled leather is a dark red shade. The strap is just slightly over 74 in length.
The leather is dusty from years of storage. It appears to be in overall good shape otherwise. It is recommended that the leather be conditioned for years of continued use.
Please view all photos before purchasing. We photograph items as-is and do not touch up/edit. If you do not pay, you will be blocked from purchasing anything from C. Send unsolicited messages other than to ask questions pertaining to that item.
I will immediately block anyone who sends a message containing information not asking about an item. We are open to offers, within reason. Please remember when making offers that we did not get these items for free, and many hours of work goes into sourcing, cleaning, photographing, listing, packaging etc. If we receive an offer for 50% of what we are asking, expect to have that offer declined.