ULTRA RARE, Unique, Vintage & Authentic Swiss Cow Bell for 1969 USA MOON LANDING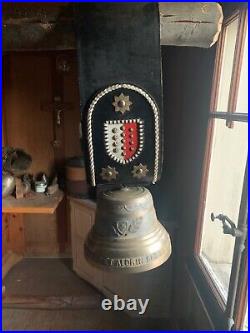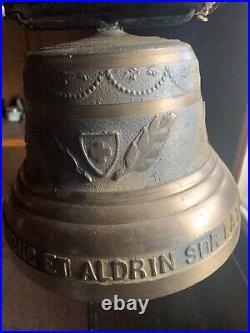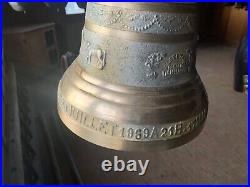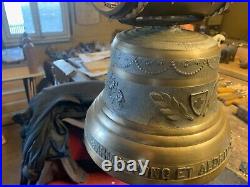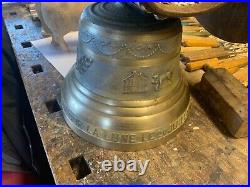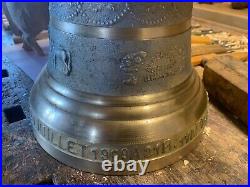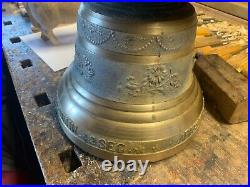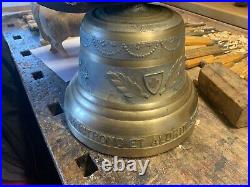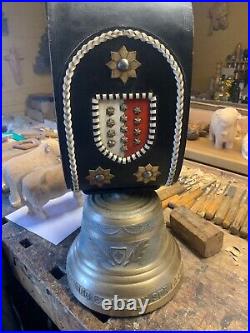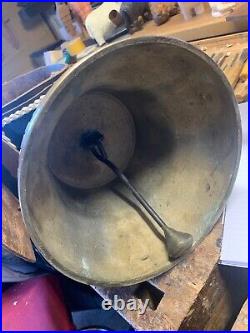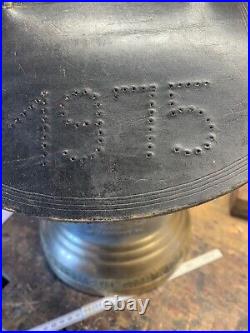 ULTRA RARE, Unique, Vintage and Authentic COLLECTIBLE Swiss Cow Bell MADE for the 1969 United States MOON LANDING! ONLY 100 of these were MADE/CAST!! Leather Strap made and HAND CUSTOMIZED by my UNCLE IN SWITZERLAND, Canton Wallis/Valais in 1975. This BELL is still in his shop/barn in Canton Wallis/Vallais Region where the Matterhorn is in Zermatt.
His Shop is only 30 minutes from Zermatt!! Made by and From the BARINOTTO FOUNDRY in Switzerland. The Bell has Aldrin and Armstrong's name on it as well as the EXACT time, date and year OF THE MOON LANDING in French. 4 3/4" Wide and 40" Long. 8 3/4 Opening on the bottom.
The bell weighs around 9lbs. Bell works like it should! Authentic Swiss Cow Bell sound everyone knows.