Eloquent ANTIQUE BRASS AND CRYSTAL CANDY DISH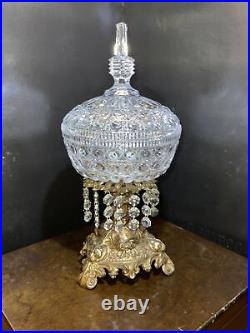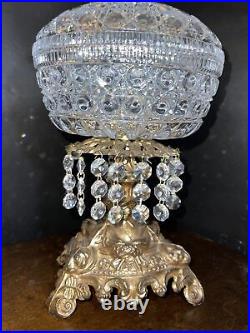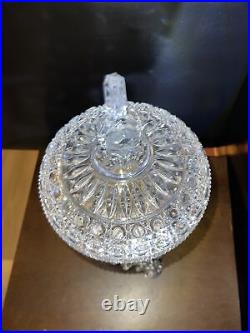 This antique brass and crystal candy dish is an exquisite addition to any collection. Crafted from premium brass material, it features stunning crystals that add a touch of elegance to its overall design. The antique brass finish gives it a unique and classic look that is sure to impress any collector. Perfect for those who love decorative collectibles, this candy dish is ideal for displaying on a shelf or table.
Its intricate design and attention to detail make it a great addition to decorate with at any Event. Don't miss your chance to own this beautiful piece that is sure to become a treasured item in your collection. SOME OF THE BEADS ARE MISSING BUT CAN BE REPLACED.