Antique Sanctuary Latin Brass Church Bell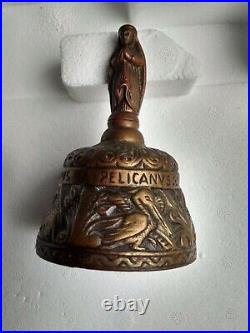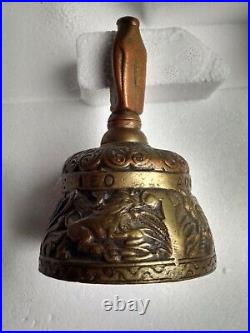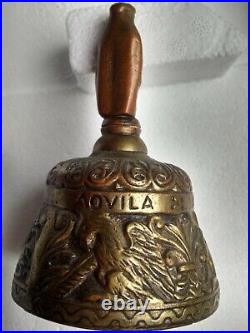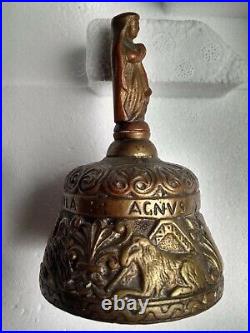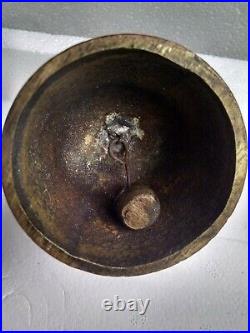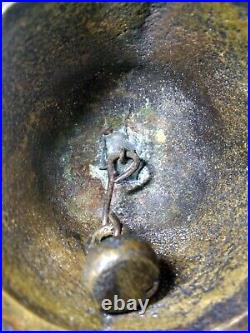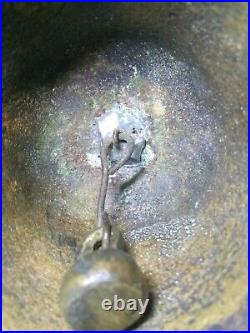 Latin Sanctuary Bell "AONVS PELICANVS LEO X AOVILA"! A lovely vintage brass Latin sanctuary bell with a woman (the Virgin Mary) handle. The bell has embossed motifs of Leo, Aquila, Agnus and Pelicanus. Alongside these are decorative motifs including leaves and flower's. It is in good aged condition, there are minor marks and tarnishing but these add to its charm.
There is solder on the holder. A lovely bell that could be used or pop on a shelf to add interest. This item has the Virgin Mary (or woman) as the handle (rare).
On the back of the handle it is stamped "England". This appears to be handcrafted, but I have seen some of this model that are reproductions and are cast. There are no visible seems on this bell as most of the reproductions have.