Antique Ottoman Brass Ring Bell Cow Sheep Goat with leather strap Primitive Old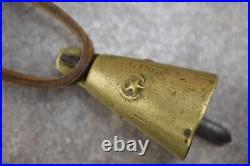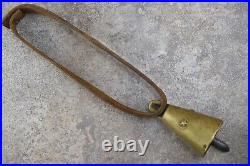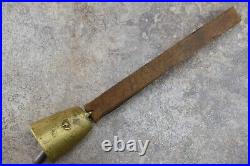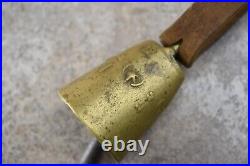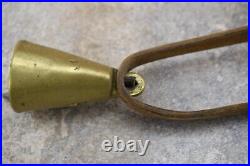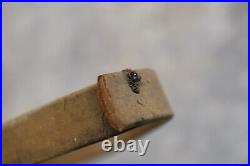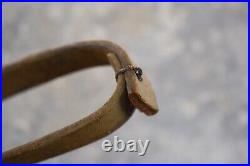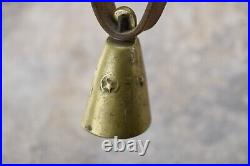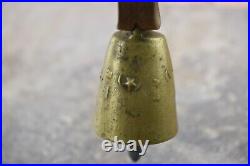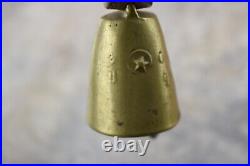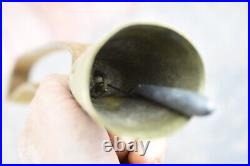 Original old primitive Ottoman sheep brass bell with leather strap. Measures 10 cm 4 inches overall height, 6 cm 2 1/4 inches wide, length including the strap 33 cm 13 inches. Weight 310 grams 0.7 lbs. It will look great in any collection or tavern. Just a great look and beautiful ring to this still functional bell.
Would actually make a great shop bell.