Antique Brass Bronze Cast Doorbell Ever Morning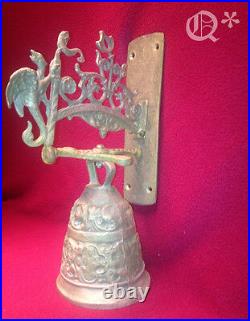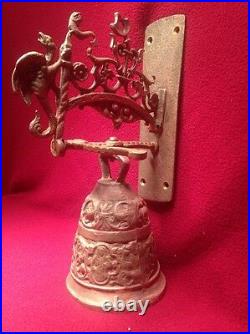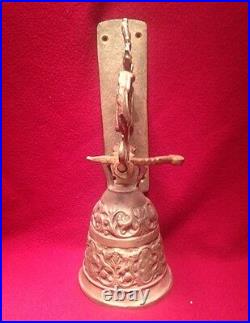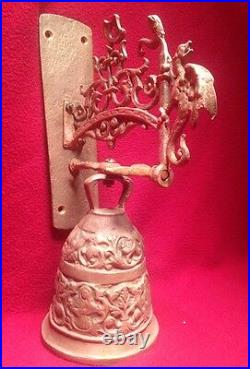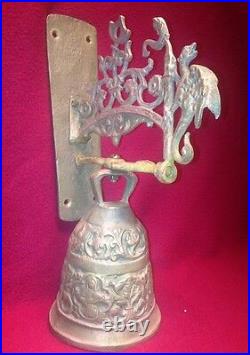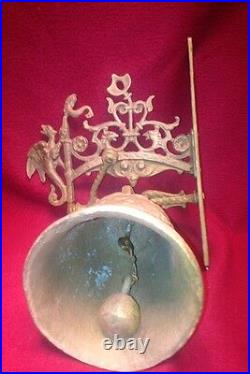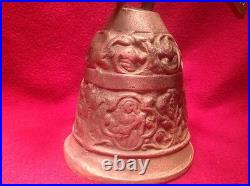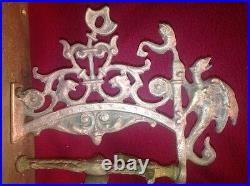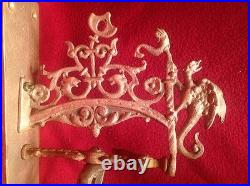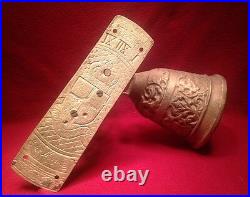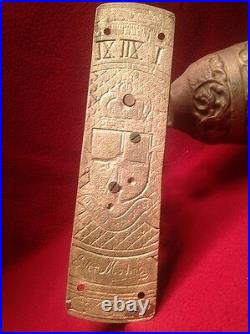 It was found painted in dark paint. Heavy and similar to cast iron. After cleaning the opened copper red-yellow color (bronze/brass) and the base of a bronze/brass inscription Ever Morning ; Crown, shield and some sort of unreadable inscription. Approximate dimensions: 12.5" x 7.8" x 4.75; 6 Lb. For more pictures, please ask.
See the actual state on the photos. If there is a real interest, please ask and I'll give an exact description of the goods. If I have not written or show any damage - do not have it; then it is actual wear (Please, see photo).