Antique 20 Brass Horse Sleigh Bells Numbered & Etched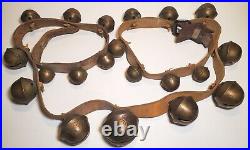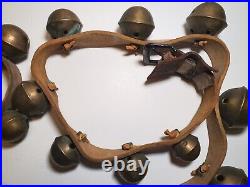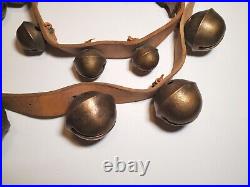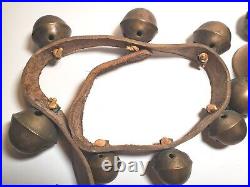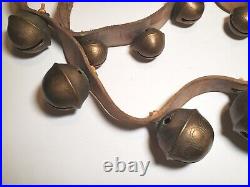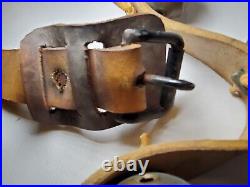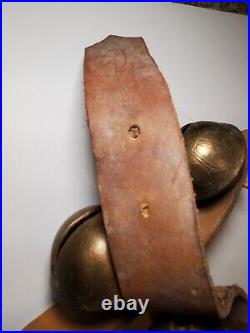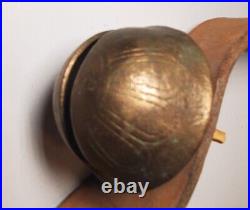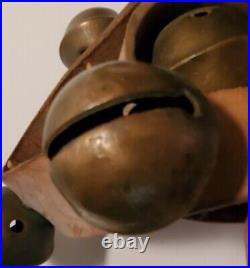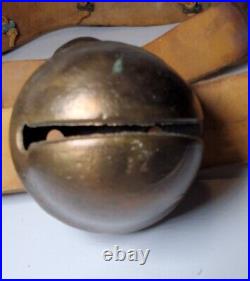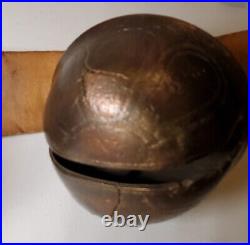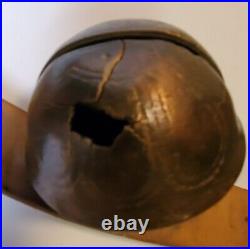 Twenty Brass sleigh bells on 84 leather belt. All have numbered cast into the design as well as a series of etched arches on the top sides. Buckle is in working condition and all bells well affixed to belt. Some overall wear to bell surfaces. Largest, center bell is cracked and has a small piece missing.
Bells are 1.5" to 3" in diameter. Strap is 1.5 wide.