19th Century Brass Sleigh Bell Ensemble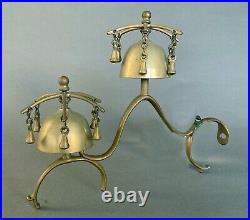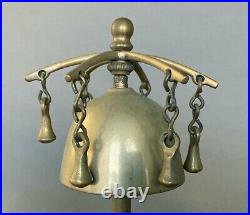 This was made from a 19th Century sleigh bell (three-bell ensemble) for use on a door, to announce the arrival of a guest or client. The two bells give the most attractive, melodious ring when they are shaken by the opening of the door. Or, fasten it to some post on your sleigh and go back in time.
Measurements: about 12 ½ long, 4 inches wide, 9 ½ high.